Mt. Washington Valley Chamber Looking For Help To Map Public Art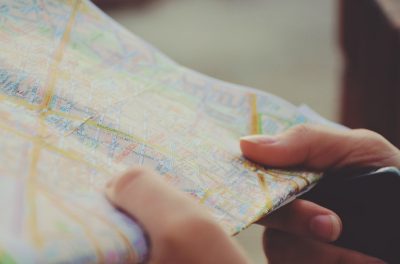 NORTH CONWAY, NH – Local businesses are teaming up to display art around the Mount Washington Valley and they need your help. The Mount Washington Valley Chamber of Commerce, Settlers Green and Cold River Graphics 3D are working to create art maps that inform visitors to the valley as to where they can go to view public works of art.
According to a press release they are looking for businesses and individuals to inform them of where people can go to view works that are free to view within the Valley. Examples include anything from sculptures to murals on buildings and everything in between. The hope is to add all artwork, sculpture or unusual collections in museums, historic societies, galleries, libraries, theaters, restaurants, inns and hotels, gardens, etc. from businesses in every town throughout Mt Washington Valley to the map.
Chamber officials said that the idea for the map sprouted after a collection of public art pieces were added to Settlers Green.
"While the Valley is renowned for its outdoor and family recreation, there are a surprising number of art works including the handsome Hannes Schneider bronze at Cranmore, whimsical statues at the Eastern Slope Inn, and others that delight visitors to Mt Washington Valley. This map will allow visitors to more easily discover and enjoy them," said MWV Chamber of Commerce Executive Director Janice Crawford.
Dot Seybold, General Manager of Settlers Green, said "Public art is often a dynamic and enriching encounter on its own; experiencing it while shopping is a delightful surprise to our visitors and shoppers. In addition, today's consumer has a strong interest in discovering local treasures. Adding stores to Settlers Green is just one piece of creating a successful shopping experience here. Creating an experience, tied to our surroundings, is also an important part of our mission,"
Rebecca Klementovich, one of the local artists that added public art to Settlers Green's new Streetside addition said "When there is well thought out public art displayed it elevates the town," adding "Visitors see that a town takes pride in its appearance and supports the Arts."
Once the information is collected and artwork has been designed 10,000 maps will be printed and distributed locally to businesses, lodging properties, restaurants and Info Centers in and around Mt Washington Valley. In addition, the map will be added to the Chamber's Arts Culture webpage at ArtsMWV.com so it can be viewed digitally too.
All those interested in adding their public artworks to the map should contact Janice Crawford via email at [email protected] by September 10, 2018.
https://www.wmwv.com/wp-content/uploads/2022/03/logo-1.jpg
0
0
Tony
https://www.wmwv.com/wp-content/uploads/2022/03/logo-1.jpg
Tony
2018-08-14 08:50:38
2018-08-14 08:50:38
Mt. Washington Valley Chamber Looking For Help To Map Public Art