New Hampshire Fish And Game Start Off Fall With A Busy Weekend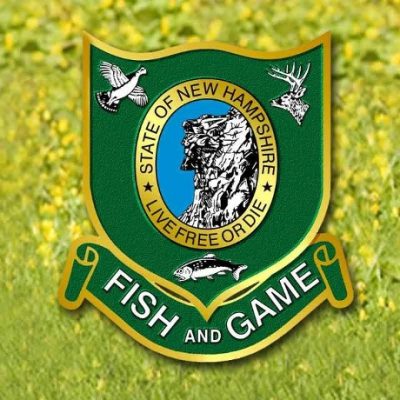 CONCORD, NH – The New Hampshire Fish and Game Department had another busy weekend with multiple rescues and searches.
On Saturday Conservation Officers were called to rescue 62-year-old Marcia Henry of Bradford, Vermont, who had fallen on a slippery ledge, was unable to walk off Mount Kinsman in Lincoln. Authorities said that Henry had badly injured her leg in the fall and was unable to hike under her own power. Pemi Valley Search and Rescue Team and the Upper Valley Wilderness Response Team joined with conservation officers and reached the injured hiker at about 4pm. They then carried her to the trailhead arriving at abuot 8:30 that evening. She was then taken by a private vehicle to Dartmouth-Hitchcock Medical Center in Lebanon.
That night Fish and Game assembled a search party on Mt. Israel in Sandwich. A group of ten women where camping at Mead Base Camp, when two of the women decided to hike Mt. Israel from Mead Base Camp with plans to return a few hours later. When the women, identified as 43-year-old Charity Audet, from Hooksett NH and 34-year-old Amanda Simeone from Nashua NH, still hadn't arrived by 8pm the group called for help. After several hours of searching one of the camping members received a call from one of the missing women at about 3am Sunday from a residence on Mt. Israel Road. The two said they needed to be picked up and were unsure of their location. They were picked up by a Conservation Officer and reunited with their group at Mead Base Camp.
When interviewed they stated that they had hiked Mt. Israel and then decided to go on to Guinea Pond. After reaching Guinea pond they decided to take the Guinea Pond trail back to Sandwich Notch Road. They soon encounter a large section of the trail that was flooded out and while attempting to go around it became disoriented. They found a power line and followed it until they eventually intersected Mt. Israel road where they called their friends for assistance.
Then on Sunday Fish and Game were alerted to a report of an injured hiker on the Black Angel Trail in Bean's Purchase around 1:30 p.m. Due to the nature of the injury and lack of specificity as to the seriousness of the hikers condition, a rescue call was initiated with Fish & Game Conservation Officers, members of the U.S. Forest Service, Androscoggin Valley Search and Rescue (AVSAR), Carroll County Sheriff's Office, and Mahoosuc Mountain Rescue responding. The exact location for the hiker, later identified as 21-year-old Sarah Fenton from Temecula California, was also unknown and a USFS Back Country Ranger, who had been patrolling near the Blue Brook Shelter at the time, was able to locate the injured hiker approximately half way between the junctions of Basin Rim Trail and Wild River Trail.
Fenton was on an overnight hike as part of a UNH outdoor adventure crew. The crew was on their way out when Fenton slipped and fell on a wet section of trail, striking her head. A member of her group was able to get a call through to 911, but due to the remote location and lack of cell coverage no additional calls were able to be made or received.
After a medical assessment was conducted, Fenton was deemed capable of hiking out under her own power and was assisted down the trail by the ranger and members of her hiking group. The rescue crew hiking in from the Wild River trailhead continued their response into the scene to provide assistance if necessary.
Fenton was assessed by the Bethel Ambulance at the trailhead and was ultimately transported to Memorial Hospital in Conway for precautionary reasons.
https://www.wmwv.com/wp-content/uploads/2022/03/logo-1.jpg
0
0
Tony
https://www.wmwv.com/wp-content/uploads/2022/03/logo-1.jpg
Tony
2018-10-01 08:10:46
2018-10-01 08:10:46
New Hampshire Fish And Game Start Off Fall With A Busy Weekend