Serious Car Accident Closes Down Interstate 93 In Lincoln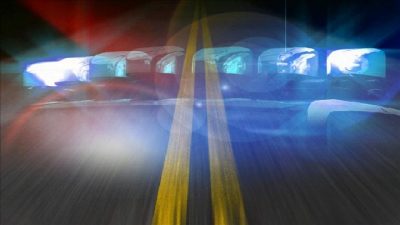 LINCOLN, NH – Interstate 93 in Lincoln was closed for an hour after a serious car accident Monday. New Hampshire State Police Troop F said that at around 9:50am a Chevy Equinox collided with tractor-trailer near exit 34A in the North Bound Lane of the interstate.
Police said the SUV, being driven by 37-year-old Traci Sackett of Warren NH, was going about 60 MPH when it struck the rear of the 2003 Kenworth hauling a load of wood chips. S
ackett suffered moderate to serious injury and was initially transported to Speare Memorial Hospital in Plymouth, NH and was later transported to Dartmouth-Hitchcock Medical Center in Lebanon, NH to be treated for her injuries.
A young girl who was riding with Sackett received only minor injuries.
The driver of the tractor-trailer 23-year-old Dakota Heon of Farmington, NH was not injured in the collision.
Authorities said that after an investigation they believe that Sackett was under the influence of drugs at the time of the accident and she was subsequently arrested and charged with Aggravated Driving While Intoxicated.
She was given a court date of October 15 in the 2nd Circuit-District Division-Plymouth Court on October 15, 2018.
https://www.wmwv.com/wp-content/uploads/2022/03/logo-1.jpg
0
0
Tony
https://www.wmwv.com/wp-content/uploads/2022/03/logo-1.jpg
Tony
2018-10-01 15:44:34
2018-10-01 15:45:12
Serious Car Accident Closes Down Interstate 93 In Lincoln