Drummond Wins 4th Inferno In A Row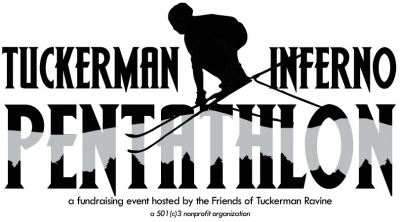 SARGENT'S PURCHASE, NH – Though the weather was cold and icy this weekend there was an inferno burning on Tuckerman Ravine. Over 200 athletes competed in the 18th Annual Tuckerman Inferno Pentathlon Saturday for a chance to become the next Tuckerman or Tuckerwoman champion.
The Tuckerman Inferno Pentathlon, based on the original American Inferno ski races of the 1930's, now consists of an 8.3-mile run, a 6-mile kayak race down the Saco River, an 18-mile bike race north through Pinkham Notch, and a 3-mile run/hike up the Tuckerman Trail to Mount Washington's Tuckerman Ravine.
The final leg is a climb up the ravine wall and a ski down a designated giant slalom alpine ski route.
This years Tuckerman Champions were no strangers to the winners circle in the inferno.
Andrew Drummond took his 4th win in a row with a time of 3 hours, 38 minutes, and 30.4 seconds. Drummond has won the Elite Male Division every year since 2015.
Jessica Marion won the women's division for the third time with a time of 4 hours, 10 minutes, and 33.7 seconds.
She the Women's Elite Division in 2015 and 2016.
When it comes to teams The Tuckerettes 2017 won Sports Women's Team, All Stoved Up And Tucked Out won Sports Men's Team.
The Pentathlon is put on by the Friends of Tuckerman Ravine a locally-based, member-supported, non-profit organization that seeks to preserve and protect the unique alpine and subalpine eastern slopes of Mount Washington.
For race results go to friendsoftuckermanravine.org.
https://www.wmwv.com/wp-content/uploads/2022/03/logo-1.jpg
0
0
Tony
https://www.wmwv.com/wp-content/uploads/2022/03/logo-1.jpg
Tony
2018-04-17 08:53:39
2018-04-17 08:53:39
Drummond Wins 4th Inferno In A Row