Forest Service Officials Plan Prescribed Burns For White Mountain National Forest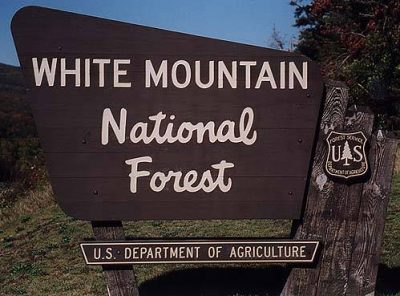 CAMPTON, NH – The White Mountain National Forest is planning to conduct prescribed burns in the coming weeks. Officials with the White Mountain National Forest said that the conditions from mid-April until the end of May are expected to be favorable for prescribed burns.
Prescribed burns are planned in multiple towns in the Mount Washington Valley including Albany, Bartlett, Milan, Berlin, Gorham, and Chatham.
Officials said they also plan to do controlled burns in Benton, Stark, Randolph, Carroll, and in Gilead, Albany and Batchelder's Grant in Maine.
The goal of the burns are to improve habitat for wildlife; reducing hazardous fuels that can contribute to spread of wildfires; and restoring fire dependent ecosystems.
Significant preparations are made prior to conducting prescribed fires.
Burn units are surrounded by existing roads and trails to allow for more efficient operations, or control features may be constructed. Trained fire personnel remain on scene throughout the burn.
The White Mountain National Forest follows strict guidelines for conducting prescribed burns and environmental factors including temperature, humidity, atmosphere stability, wind-direction and speed as well as smoke disbursement are all taken in to consideration prior to each burn. If any of these conditions are not favorable, the prescribed burns will be postponed.
https://www.wmwv.com/wp-content/uploads/2022/03/logo-1.jpg
0
0
Tony
https://www.wmwv.com/wp-content/uploads/2022/03/logo-1.jpg
Tony
2018-04-23 09:41:46
2018-04-23 09:41:46
Forest Service Officials Plan Prescribed Burns For White Mountain National Forest