Fryeburg Voters Head To The Polls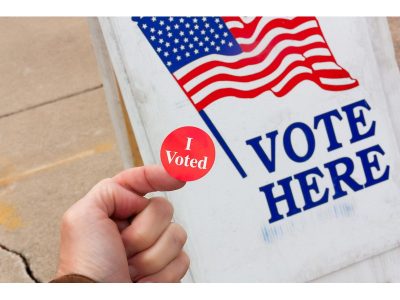 FRYEBURG, ME – Fryeburg voters choose their next selectmen, school board members, and water district trustees in addition to several articles today.
The polls at the American Legion Hall on Bradley Street are open from 8 a.m till 8pm today.
With Janice Crawfords seat up for grabs David Brown and Tom Kingsbury are vying for the seat. Mary Di Nucci, Nicole Goggin, and Allison Leach are each looking to fill two open seats on the MSAD 72 School Board.
Whether or not to allow the cultivation, testing and the manufacturing of marijuana products in the town is up for a vote in Article 3.
According to the draft of the ordinance "The purpose of this Ordinance is to regulate adult use marijuana cultivation, pro ducts manufacturing, and testing facilities to protect the public's health, safety, and welfare, while fostering a dynamic business climate."
The ordinance states that in order to manufacture or cultivate marijuana the manufacturer must obtain an adult use marijuana license from the town.
The ordinance does not apply to private cultivation, and marijuana social clubs and retail stores are prohibited in the town.
The full ordinance draft can be found here.
Across the street in the Fryeburg Academy Gym the water district elections will be taking place from 8 a.m till 8pm. Residents will be choosing between Jessica Knowles Lane and David Kennedy West, who are running for two open seats on the water trustees' board. William Harriman is running as a write in candidate.
On Thursday the Annual Town Meeting will be held at the Leura Hill Eastman Performing Arts Center at 6 p.m. where residents will decide on another 44 articles.
For a full look at the articles up for a vote this week log onto Fryeburgmaine.org.
In addition to the local elections Maine residents will be casting ballots in the first in the nation ranked choice voting primary as voters sort through a crowded gubernatorial field that includes 11 Republican and Democratic candidates.
Those looking for more information about how ranked choice voting works can click here.
https://www.wmwv.com/wp-content/uploads/2022/03/logo-1.jpg
0
0
Tony
https://www.wmwv.com/wp-content/uploads/2022/03/logo-1.jpg
Tony
2018-06-12 05:19:34
2018-06-12 05:19:34
Fryeburg Voters Head To The Polls