Granite Back Country Alliance Permitted To Create Ski Projects In White Mountain National Forest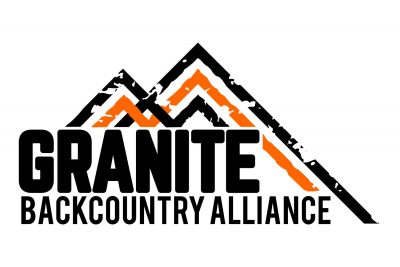 NORTH CONWAY, NH – Granite Backcountry Alliance (GBA) is excited to announce the approval of two backcountry ski projects by the White Mountain National Forest (WMNF), Saco Ranger District, on Bartlett Mountain in Bartlett, New Hampshire and Baldface Mountain in Chatham, New Hampshire. These two projects are the first authorized tree skiing projects in the WMNF. The Decision Memo, issued on March 30, 2018 and executed by Jim Innes, District Ranger of the WMNF's Saco District, addresses the substantial rise in public demand for tree (or glade) skiing and to protect forest resources from unauthorized tree cutting.
The Decision Memo stated, "The purpose of the backcountry ski trail project is to provide high quality experiences in backcountry ski areas, while protecting wildlife habitat and other resources. In addition, the WMNF will work collaboratively with GBA to promote partnerships and stewardship of public lands."
GBA, a New Hampshire nonprofit organization, was formed in 2016 to develop human-powered backcountry skiing opportunities in New Hampshire and western Maine. Tyler Ray, GBA's Granite Chief, remarked "We are incredibly excited to partner with the WMNF in implementing these historic backcountry skiing projects. We commend the WMNF for recognizing the surge in skier demand for backcountry terrain and look forward to working with the National Forest on these projects and others in the future. Today's decision marks a new-normal in how public lands are managed for glade skiing – through a thoughtful, transparent and candid partnership. This decision will provide a significant boost to our community of backcountry skiers".
Long-time skier and outdoors advocate United States Congresswoman Anne McLane Kuster (2nd CD – NH), who provided support in connecting GBA and WMNF, stated "New Hampshire has some of the most interesting and challenging ski terrain in the East and expanding access to glade skiing is a great way to boost tourism and grow our outdoor recreation industry. This partnership between Granite Backcountry Alliance and the Forest Service brings a new and unique recreational outlet to the WMNF and will help support our economy and protect our forests. I was proud to support this effort and commend the hard work of everyone who has helped make this possible. I look forward to working with the Alliance and the Forest Service to explore more opportunities for glade skiing throughout the White Mountains."
Bartlett Mountain stands at 2,661 feet tall and was formerly the home of the Maple Villa Ski Trail, cut by the Civilian Conservation Corp in 1933, which descended from the summit over 2,000 vertical feet in two and one-half miles. The initial popularity of the trail waned as the in- troduction of automated chairlifts became a more convenient option at nearby ski resorts. According to the Decision Memo, this 410 acre zone on Bartlett Mountain's north-slope authorizes GBA as the responsible entity for "vegetation removal, and installing and maintaining signs for the backcountry ski zones."
The Decision memo also authorizes development of up to fifteen percent of the approved area as glade skiing terrain (with the balance remaining wild), with the revival of the Maple Villa Ski Trail as a main corridor for traveling uphill. The gladed ski terrain will follow a braided ski line design, where intersecting ski lines protect habitat and wildlife.
Baldface Mountain, located in New Hampshire just over the border from Maine in an area known as Evans Notch, will be a big draw for Maine skiers. The top of the authorized zone is known as "Baldface Knob" standing at 3,025 feet tall and hosting a unique alpine zone. The authorized area for developing glade skiing terrain is 600 acres and the vertical drop is 2,500 to the bottom. "Baldface Knob will be a thrilling ski with its alpine and gladed terrain, uncommon conditions outside of New Hampshire's Presidential Range. It has the potential to be a classic glade, a slightly smaller scale yet modern version of Tuckerman Ravine flowing into the John Sherburne Ski Trail," said Ray. "We expect this zone to appeal broadly to all ability levels and incorporate an existing on-mountain lean-to. It also checks the box on trying to diffuse high traffic zones focused on Pinkham Notch, north of North Conway (NH)."
GBA hired Sustainable Trailworks, LLC out of Vermont to perform the glade skiing terrain design, all of which must be reviewed and approved by the WMNF before implementation. GBA anticipates commencing development in late summer through late fall and will announce glade days later this spring in coordination with the WMNF. HEB Engineers and other local businesses and volunteers also provided technical assistance and man-power to scout these areas, find the CCC trail after decades of non-use, and recommend the best backcountry experience for approval.
GBA, a New Hampshire nonprofit organization developing backcountry skiing in New Hampshire and western Maine, will host the 2 nd annual Wild Corn Shindig on Saturday, April 7 th , at Black Mountain in Jackson, New Hampshire. All proceeds benefit Granite Backcountry Alliance and its many projects, including the Bartlett and Baldface projects.
More information about GBA and its ski projects can be found on its website www.granitebc.org.
Story contributed by:
Tyler Ray,
Granite Chief Granite Backcountry Alliance
603-356-5439
https://www.wmwv.com/wp-content/uploads/2022/03/logo-1.jpg
0
0
Tony
https://www.wmwv.com/wp-content/uploads/2022/03/logo-1.jpg
Tony
2018-04-06 06:05:05
2018-04-06 06:05:05
Granite Back Country Alliance Permitted To Create Ski Projects In White Mountain National Forest