Mt. Washington Valley Midterm Elections: Know Before You Go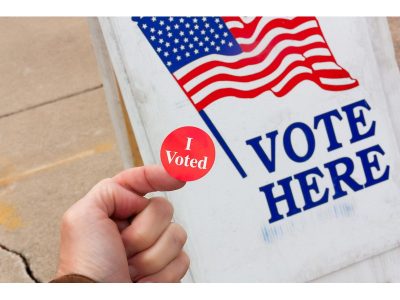 Voters head to the polls across the nation today in what many believe will be a record-breaking turnout for a midterm election. New Hampshire Secretary of State Bill Gardner predicts over 500,000 Granite Staters will hit the polls today. Thousands of trained volunteers will be working across the state at more than 300 polling locations, they said, each of which will be inspected Tuesday by attorney general's office staff. Below is a detail list of voter information resources available to Mount Washington Valley residents as well as all New Hampshire residents who may need help before heading out to vote.
---
If You Need Help While Voting
The Attorney General's office set up a hotline to assist voters and local election officials. Those with questions or complaints about voting can call  1-866-868-370 to speak in real time with the State Attorney General's Office Election Unit. They will also be sending out State attorneys  to polling places across New Hampshire  to make sure things are running smoothly and scout for any potential issues.
Most polling places also will be using a new system for voters with disabilities.
---
Can I Vote?
In New Hampshire voters must meet 4 basic requirements to vote:
You must be over the age of 18 at the time of the election
You must be a U.S. Citizen
You must live in New Hampshire and consider it your domicile as outlined by the state's law.

You must be able to prove your identity

---
Where Do I Vote?
Voting Poll Locations and Times
Albany – 8AM-7PM at the Albany Town Hall
Bartlett – 8AM-7PM at the Bartlett Town Hall, 56 Town Hall Rd.
Berlin – 8AM-7PM at all locations

         Precinct 1– Recreation Center
         Precinct 2 – St Anne Hall
         Precinct 4 – Community Bible Church
Center Harbor – 8AM-7PM at the Center Harbor Town Office
Conway – 8AM-7PM at the Community Recreation Department in Center Conway
Dummer – 11AM-7PM at the Dummer Town Hall
Eaton – 11AM-7PM at the Evans Memorial Bldg – Eaton Town Hall
Effingham – 8AM-7PM at the Effingham Elementary School
Freedom – 8AM-7PM at the Freedom Town Hall
Gorham –   8AM-7PM at the Gorham Town Hall
Hearts Location – 10AM – 4:30PM at the Notchland Inn, Then 5PM – 7PM at the Town Hall
Jackson – 8AM-7PM at the Whitney Community Center
Madison – 8AM-7PM at the Madison Elementary School in The Noyes Hall
Milan – 8AM-7PM at the Milan Village School Gym
Moultonborough – 7 AM-7PM at the Moultonborough Public Safety Building
Ossipee – 8AM-7PM at the Ossipee Town Hall
Sandwich – 8AM-7PM at the Sandwich Town Hall
Tamworth – 8AM-7PM at the Tamworth Town House
Tuftonboro – 8AM-7PM at the Tuftonboro TOWN HOUSE
Wakefield – 8AM-7PM The polling location will be at the Town Hall Opera House
Wolfeboro – 8AM-7PM Second floor of the Great Hall
---
What Do I Need To Vote?
What you bring depends on whether or not you have already registered to vote.
If you need to register to vote you'll have to bring proof of your  age, citizenship, identity and domicile requirements.
If you're already registered to vote you will still be asked to present a valid photo ID at the polls. Valid ID's include but are not limited to New Hampshire Drivers License, New Hampshire Non-Drivers License, U.S. Passport, Military ID, U.S. Government ID
If you don't have a valid Photo ID you can still vote however you will have to sign a ""challenged voter affidavit swearing that you are who you say you are. You will also have your photo taken. You can opt out of having your photo taken for religious reasons, but will have to sign another form attesting to that. After the election you will be contacted by the Secretary of State's Office requesting confirmation that you voted. If you do not respond in writing to the Secretary of State within 30 days of the date it was mailed, the Attorney General will conduct an investigation to determine whether fraudulent voting occurred. For the full Voter ID Law click here.
---
What Is On The Ballot?
On the ballot depending on which town, county, and district you are in you'll be asked to vote for various representatives, senators, and executive councilors. Across the state New Hampshire residents will be voting on a Governor as well as on two state constitutional amendments.
Question 1
This question asks whether or not a a voter wants to add an amendment to the state constitution allowing citizens who are eligible to vote to sue their state, county or local governments, restoring a right that was taken away in 2014.
Question 2
This question asks whether or not a a voter wants to add an amendment to the state constitution which would create a constitutional right to privacy from government intrusion concerning their private or personal information.
You can read the full text of the two questions here.
https://www.wmwv.com/wp-content/uploads/2022/03/logo-1.jpg
0
0
Tony
https://www.wmwv.com/wp-content/uploads/2022/03/logo-1.jpg
Tony
2018-11-06 07:33:26
2018-11-06 07:33:26
Mt. Washington Valley Midterm Elections: Know Before You Go