Multiple Snowmobile Accidents In The North Country Over The Weekend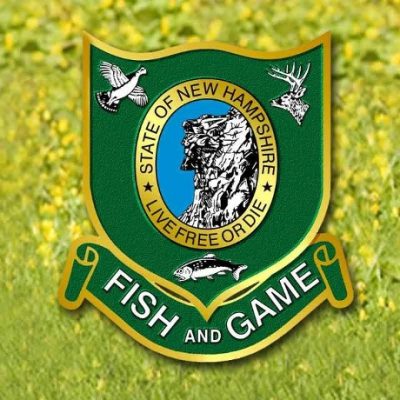 BERLIN, NH – Multiple Snowmobile Accidents in the North Country kept New Hampshire Fish and Game busy this weekend.
49-year-old James Santo, of Salem NH, was injured on corridor 19 in Berlin Saturday at 1:15pm, when he rolled his snowmobile on to himself while trying to negotiate a left hand turn. A fellow snowmobiler was able to call for help, put Santo on the back of his vehicle, and take him to Route 110 to meet emergency crews. Santo was transported to Androscoggin Valley Hospital in Berlin for treatment of his injuries.
Fish and Game is still investigating this crash, but trail conditions are less than ideal with slush, water, and washouts, which appears to have been a factor in this crash.
A few hours later at 3:20 pm Conservation Officers were called to another snowmobile rollover on Aker's Pond in Errol. Officials said surface conditions created by the heavy rainfall caused 47-year-old Todd Kane of Pembroke, NH to be thrown from his machine into slush and standing water. He was taken to the hospital with non-life threatening injuries.
Kane was transported to Upper Connecticut Valley Hospital in Colebrook, where he was treated for what appeared to be non-life-threatening injuries.
Then on Sunday at around 1:47 pm emergency crews were called to a snowmobile crash on Back Lake in Pittsburg. Authorities said that 33-year-old Kaylee Vance of Milford suffered non-life-threatening injuries after her snowmobile lost traction on the ice causing it to skid and roll over, throwing her from the vehicle.
Vance was stabilized at the scene and due the cold temperatures she was taken into Tall Timber Lodge for further evaluation. Vance was subsequently transported by ambulance to Upper Connecticut Valley Hospital in Colebrook for treatment of her injuries.
All injured riders were wearing helmets and authorities say alcohol was not a factor in any of the crashes.
https://www.wmwv.com/wp-content/uploads/2022/03/logo-1.jpg
0
0
Tony
https://www.wmwv.com/wp-content/uploads/2022/03/logo-1.jpg
Tony
2018-01-15 11:19:00
2018-01-15 11:19:00
Multiple Snowmobile Accidents In The North Country Over The Weekend