North Conway Voted #1 Ski Town In The USA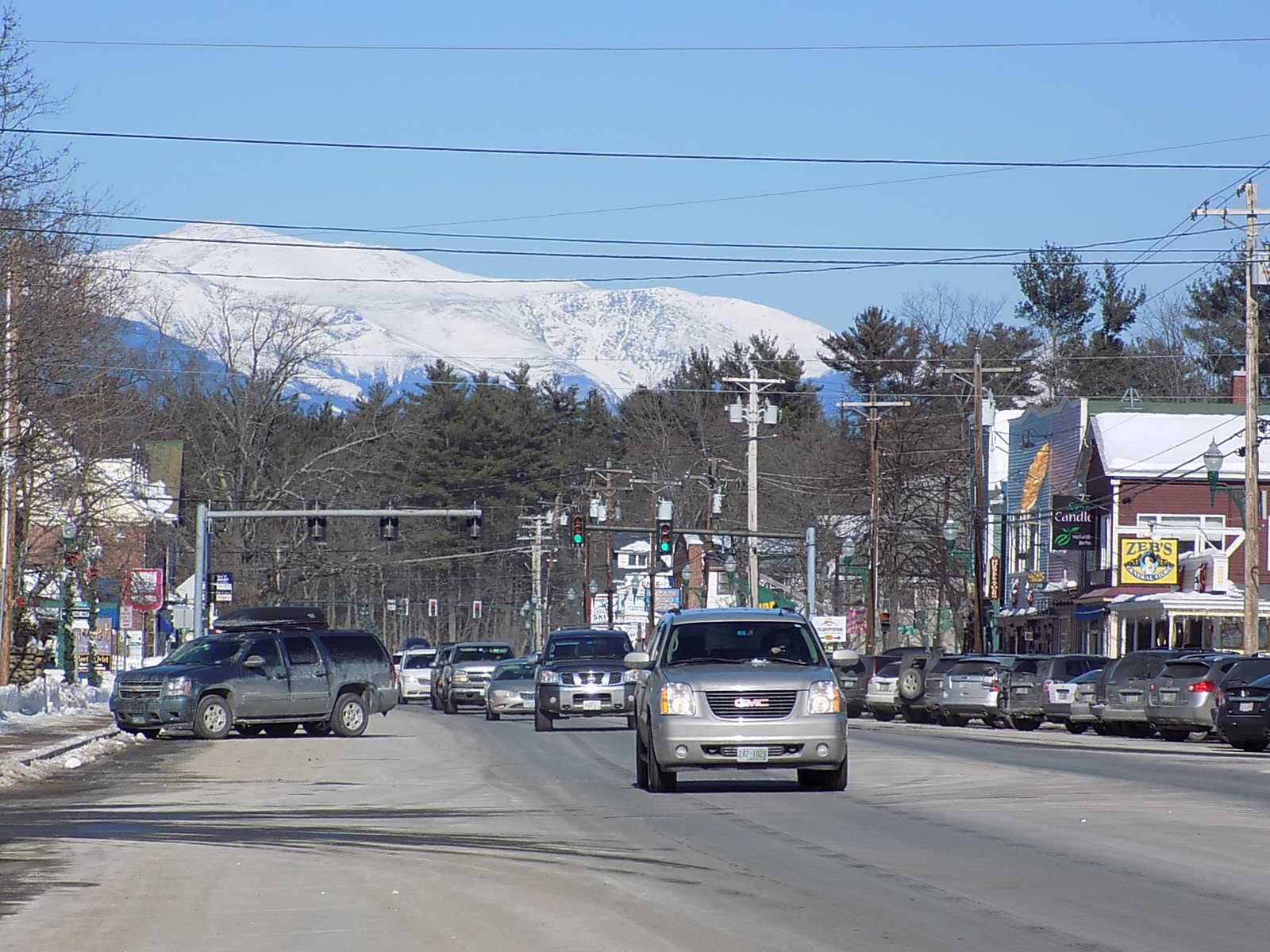 Photos: North Conway, 2014 – photo shows North Conway village with view of Mount Washington in center. Photo by Marti Mayne
North Conway, NH –Throughout November, USA Today/10 Best has been running readers polls for the Best Ski Town and the Best XC Ski Resort, and the results were announced today. North Conway, NH was named the #1 Best Ski Town in the USA and Jackson Ski Touring made it to the #9 spot on the Top Ten XC Centers in the U.S. One of just a hand full of towns nominated in the Northeast, ski and winter enthusiasts declared North Conway the best ski destination in the country over such legendary icons as Aspen, Breckenridge, Taos and Steamboat Springs. Also, notably, Bretton Woods Nordic Center was nominated among the top 20 XC Ski Resorts in the USA by USA Today/10 Best editors.
Editors of USA Toda/10Best asked readers, "What makes a great ski town? Some would say it's convenient access to the slopes, for others, maybe it's the variety of restaurants, bars, shops and accommodations. Yet others might gravitate toward a small town vibe or historic atmosphere." Clearly, North Conway fits the bill for all aspects of a great ski town, and readers confirmed it with their votes. In describing North Conway, USA Today/10 Best editors noted, "Nestled within the scenic White Mountains of New Hampshire, North Conway sits within a half-hour drive of more than a dozen alpine and Nordic ski resorts. Visitors off the slopes can explore the town's pastel-hued Victorian architecture oozing New England charm."
Voting took place online throughout November and both the Mt Washington Valley Chamber of Commerce and Jackson Ski Touring Foundation spread the word via newsletters and social media to vote daily. North Conway held the number-one position for the Best Ski Town throughout most of the voting period serving as a reminder of its enormous appeal to skiers and winter travelers.
"We've always known that North Conway, and the surrounding Mt Washington Valley, was a world-class ski destination," said Janice Crawford, Executive Director of the Mt Washington Valley Chamber of Commerce. "With 13 ski resorts and XC Centers, tubing hills and mountain coasters, not to mention tons of tax-free shopping, amazing restaurants and plenty of apres ski fun, there's something for every skier and rider in the family here, 24/7," she added. And skiers came forth to agree and declare North Conway tops in the USA for ski destinations!
When he heard the news, EasternSlopes.com Executive Editor and long-time ski writer, Tim Jones, remarked, "My wife and I moved to the Mount Washington Valley for many reasons. But the number one reason we are here and not anywhere else is that this is unquestionably the best ski town in the northeast, perhaps in the country. Em skis at least twice a week and loves fresh corduroy. I ski almost every day all winter, lift-serviced (groomed and ungroomed) and backcountry on both Alpine and Tele skis. In any other ski town, we'd have one, maybe two options close by. Here, there are seven alpine ski areas nearby that offer a combined 1,612 skiable acres, 331 trails, 50 lifts and 9312 vertical feet of terrain. That makes for a lot of options."
With North Conway and Jackson among the region's best known villages, Mt Washington Valley is home to 13 ski resorts and XC Centers. Referred to by many as "the birthplace of skiing," North Conway has been garnering accolades as a ski town for decades. In 2011, North Conway was named the #1 Destination Village for Skiers. In 2012 National Geographic named North Conway among the top 25 ski towns worldwide. In 2015 Lonely Planet named North Conway to it's Best of the US 2015 list, and in 2016 Travel & Leisure readers named North Conway among the top Mountain Towns. North Conway has been nominated among the top Ski Towns in the USA by USA Today/10 Best for three years in a row, and all three years has made it among the top five ski towns on the list.
And when it comes to XC skiing, Jackson Ski Touring Foundation has shared the limelight too, being named #1 Family Friendly Snowshoe Nordic Center in the USA by Snowshoe Magazine. 2017 marks the second year for Jackson Ski Touring Foundation to make it to USA Today's Top Ten XC Resorts list. As Tim Jones noted "There are six cross country areas with groomed trail networks right here in the valley. The statistics are staggering: Over 430 kilometers of trails, most of them groomed. And, again, that doesn't even begin to count the miles of trails available in the backcountry if you are willing to explore. I can cross country ski all winter without making the same loop twice."
To see the USA Today/10 Best Ski Town list, click here.
To see the USA Today/10 Best XC Ski Resort list, click here.
To learn more about what's new for the 2017-18 ski season at Mt Washington Valley's seven ski resorts, click here.
For more information about planning a ski trip to Mt Washington Valley's ski resorts and XC Centers, visit www.mtwashingtonvalley.org or call 1-8-00-DO-SEE-NH (800-367-3364). To learn more about skiing and visiting New Hampshire, go to www.VisitNH.gov.
Story Contributed by
Marti Mayne
PR Manager, Mt Washington Valley Chamber of Commerce
207-846-6331
https://www.wmwv.com/wp-content/uploads/2022/03/logo-1.jpg
0
0
Tony
https://www.wmwv.com/wp-content/uploads/2022/03/logo-1.jpg
Tony
2017-11-27 18:42:46
2017-11-27 18:42:46
North Conway Voted #1 Ski Town In The USA