Sununu Signs Bill Decriminalizing Marijuana Possession
HB 640 Takes Effect in 60 Days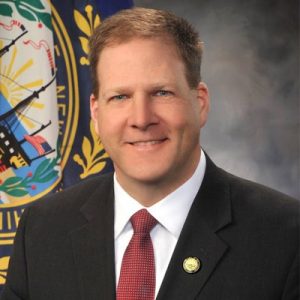 CONCORD — Gov. Chris Sununu has signed into law a bill eliminating criminal penalties for possession of three-quarters of an ounce or less of marijuana.
It was one of 28 bills the Republican signed Tuesday, his office said in a news release.
House Bill 640 was passed by the Senate in a bipartisan 17-6 vote in May; it sailed through the House, 318-36, on March 8.
At the time, Sununu said he would sign the measure into law, calling it "common sense marijuana reform."
Sen. Jeb Bradley, R-Wolfeboro, worked with stakeholders to engineer a compromise which he fought to protect against amendments proposed by decriminalization opponent Sen. Bill Gannon, R-Sandown.
"The reason I am supporting this bill is personal," Bradley said in May. "A lot of us have kids. I do. Every parent knows kids are what we used to be when we were kids. They try things. I don't want my kids facing one strike and you are out, because I've been there."
Opponents of the bill said it would send the wrong message to youth, especially with the state deep in a drug addiction crisis.
Story provided by Union Leader
Note: Not included in the above story, HB 640 is described as follows… 
Any person 18 years of age or older who is convicted of possessing up to three-quarters of an ounce of marijuana or five grams of hashish would be guilty of a violation, punishable by a fine of $100 for the first or second offense, or up to $300 for any subsequent offense within a three-year period. A fourth offense would result in a Class B misdemeanor charge.
Any person younger than 18 who is convicted of less than the threshold amounts of marijuana or hashish would be subject to a delinquency petition.
The bill takes effect in 60 days.
https://www.wmwv.com/wp-content/uploads/2022/03/logo-1.jpg
0
0
Lucia
https://www.wmwv.com/wp-content/uploads/2022/03/logo-1.jpg
Lucia
2017-07-19 19:47:45
2017-07-19 19:47:45
Sununu Signs Bill Decriminalizing Marijuana Possession