U.S. Senator Jeanne Shaheen Talks With News Director Christian Mower About The American Health Care Act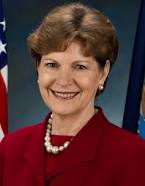 Conway, NH – United States Senator Jeanne Shaheen will be in the Mount Washington Valley Friday. The Senator and former two term New Hampshire Governor will be visiting Memorial Hospital this morning at 10:30 to talk about the impact the Affordable Care Act (ACA) repeal bill will have on rural hospitals.
Shaheen will then head up to Berlin to the St. Vincent de Paul Rehabilitation and Nursing Center. There the Senator will host a 1:45pm round table discussion with nursing home administrators and staff focusing on the impact Medicaid cuts proposed in the bill will have on the services and care in the Granite State.
News Director Christian Mower got a chance to speak with Senator Shaheen this morning about H.R. 1628 The American Health Care Act, renamed the Better Care Reconciliation Act of 2017, better known as the Affordable Care Act. You can listen to the entire interview below.
If the Audio above fails to play Click Here.
https://www.wmwv.com/wp-content/uploads/2022/03/logo-1.jpg
0
0
Tony
https://www.wmwv.com/wp-content/uploads/2022/03/logo-1.jpg
Tony
2017-07-14 14:05:54
2017-07-14 14:14:09
U.S. Senator Jeanne Shaheen Talks With News Director Christian Mower About The American Health Care Act