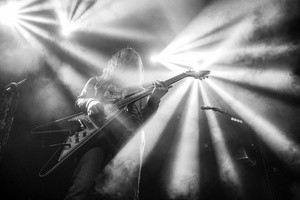 WMWV is ready to help you rock out again, this Saturday, August 1 (6:00pm) with Grace Potter and Lake Street Dive! It's all going down at Portland, Maine's newest music venue, Thompson's Point!   
Need tickets? Tune in this week for your cue to call this week at (603)356-9930!
GRACE POTTER is a multi-instrumentalist, songwriter, and internationally performing rock musician. With her longtime backing band, The Nocturnals, she has released four studio albums. The fourth and most recent album, The Lion The Beast The Beat, debuted at #17 on Billboard's Top 200 chart and #10 on Billboard's Digital chart. The single "Stars" reached #1 on the iTunes Rock Song chart. Grace Potter's highly anticipated upcoming release, a solo album titled Midnight, is set to come out later in 2015. Of the first single, "Alive Tonight", SPIN says it "sounds every bit as Black Keys as it does Sia, a satisfying halfway point", and that the song "highlights her trademark howly-growly belt." Grace is best known for her hit song "Paris (Ooh La La)." She has opened for Robert Plant, Dave Matthews Band and the Avett Brothers, played numerous festivals, including Bonnaroo, Lollapalooza, Coachella and Rock in Rio, and has collaborated with members of The Black Keys, The Flaming Lips, Kenny Chesney and Gov't Mule.
Lake Street Dive find themselves on the cusp of stardom, though they insist they will always be the same people whose stage outfits once consisted of matching sweater vests. "We realize this could all go away tomorrow," says Rachael Price. "But that won't change what we do. We want to continue to do this for a long, long time. This is what we love. We just want to make sure we keep enjoying ourselves."
Lake Street Dive have been performing for nearly a decade after meeting as fellow students at the New England Conservatory in Boston. The band was hand picked by Minneapolis trumpet/guitar player Mike Olson and named after an actual neighborhood of seedy bars in his hometown. Vocalist Rachael Price came from outside Nashville, Tennessee, stand-up bassist Bridget Kearney was an Iowa native, while drummer Mike Calabrese called Philadelphia home. "I wasn't only impressed with their musicianship," says Olson, who acquired the nickname "McDuck" while at the conservatory for his reclusive ways. "They were also a lot of fun just to hang out with. The first four years of rehearsals were more like glorified dinner parties."
Lake Street Dive has come a long way, but this just could be the start of something even bigger.
For more info on this show, or any others courtesy of The State Theater visit statetheaterportland.com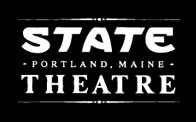 { Comments on this entry are closed }