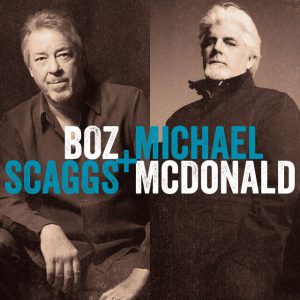 Sunday, July 2, 2017 – 7:30pm @ Bank of New Hampshire Pavilion
Today through Friday we're giving away tickets to two favorites of ours on WMWV; Boz Scaggs and Michael McDonald! Win tickets with us, courtesy of our good friends at Bank of New Hampshire Pavilion at Meadowbrook, to see the show on, Sunday, July 2, 2017!
Listen for the cue to call and dial (603)356-9930, and you could be heading to the show!
Boz Scaggs – "I'm at a point where I'm having a lot of fun with music, more than ever," Boz Scaggs says about his spellbinding new album, A Fool to Care. "It's like I'm just going wherever I want to go with it." Fans who have followed Scaggs' remarkable career dating back to the late Sixties with the Steve Miller Band; his solo triumphs with such classic albums as Silk Degrees (1976) and Middle Man (1980); and the splendid assurance of late-period high points like Some Change (1994) and Dig (2001), will instantly recognize Scaggs' characteristically deft touch as a singer.
Michael McDonald – Co-headlining a night of amazing music with Boz Scaggs is the legendary Michael McDonald. Two notes. That's all it takes to recognize the voice of Michael McDonald. Distinctive and soulful, it is one of the most yearningly emotive instruments of our times. To this add formidable songwriting and keyboard skills, and you have an artist who has been a singular musical presence for four decades. From '70s-era Doobie Brothers classics such as "What A Fool Believes" and solo hits like "I Keep Forgettin'" through two highly-acclaimed Motown albums, genre-busting guest spots and innovative concept shows, the five-time Grammy Award winning McDonald is both timeless and ever-evolving.
{ Comments on this entry are closed }