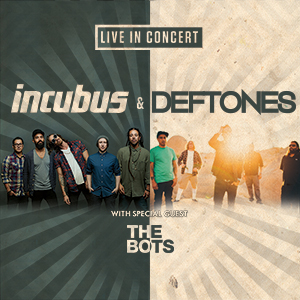 Incubus is coming back to the Granite State…to Meadowbrook along with the Deftones and special guests The Bots!
Tune in starting Monday, May 4 thru Friday, May 8 for your chance to win tickets this show, live at Bank of New Hampshire Pavilion at Meadowbrook, on Saturday, August 1st at 7:30pm!
Just listen for the cue to call, then dial (603)356-9930, and be the correct number caller!
{ Comments on this entry are closed }