Fryeburg, ME – The Fryeburg Police Officer who was injured while searching for a missing canoer has died. According to Fryeburg Police Chief Potvin 20-year-old Fryeburg officer Nathan Desjardins passed away on June 6th at Central Maine Medical Center in Lewiston.
On May 27th Desjardins suffered intensive head trauma when he and another officer where thrown from their boat when it struck something in the water. The officers were headed to join the Maine Warden Service on a search for 38-year-old Jennifer Bousquet of South Berwick Maine, who had gone missing that day while canoeing. Bousquet's body was recovered about 300-400 yards from where she was last seen on May 30th.
The Other injured officer Dale Stout was released from Central Maine Medical Center a few days after the accident.
In a press release sent out yesterday Chief Potvin said "In the course of a police officer's responsibilities, they expose themselves to very real risks and dangers every day. Members of the Fryeburg Police Department are deeply saddened by the tragic death of our colleague. We offer our deepest and most heartfelt condolences to the family, fellow colleagues and friends of Nathan."
The Chief continued saying "During this extremely difficult time of mourning the loss of one of my own, I have to find the words and strength to inspire my officers, to motivate them and reassure them that together we will be okay and still have a job to do. I ask that you keep Officer Desjardin's family in your thoughts and prayers as well as our law enforcement and first responder community during this extremely difficult time."; "
On behalf of your fellow brothers and sisters at Fryeburg Police; rest in peace buddy, we'll take it from here."
https://www.wmwv.com/wp-content/uploads/2022/03/logo-1.jpg
0
0
Tony
https://www.wmwv.com/wp-content/uploads/2022/03/logo-1.jpg
Tony
2017-06-08 10:33:56
2017-06-08 10:33:56
Fryeburg Officer Injured During River Rescue Dies From Injuries

Photo by Melissa Emerson via the Carroll County Sheriff's Office Facebook page.
Albany, NH – A truck caught fire on Route 16 in Albany Sunday. According to the Conway Fire Department at 1:38 in the afternoon, crews were called to Route 16 just north of Monkey Trunks where a 2001 Chevy 1500 that had caught fire on.
The owner of the vehicle told authorities that the truck caught fire and he attempted to put it out with 4 extinguishers to no avail. He then moved the vehicle away from his garage and it was left under the power lines off the side of the road. Luckily the wires were only slightly damaged.
Fire crews were able to quickly extinguish the flames and clear the scene by 2:15pm. The North Bound Lane of Route 16 was closed while crews worked on the fire.
The driver of the vehicle was evaluated by EMS crews for smoke and dry chemical exposure.
https://www.wmwv.com/wp-content/uploads/2022/03/logo-1.jpg
0
0
Tony
https://www.wmwv.com/wp-content/uploads/2022/03/logo-1.jpg
Tony
2017-06-06 14:34:14
2017-06-06 14:34:59
Truck Fire Closes Part Of Route 16 In Albany
Photo courtesy of Ossipee Police

Ossipee, NH – There was a Fatal car accident in Ossipee this weekend.
According to Ossipee police 20-year-old Logan Tyler Dunn of Wakefield Mass, was headed southbound on Route 16 near the intersection of Route 171, when he failed to negotiate a turn. Authorities say his 2015 Jeep Grand Cherokee left the road, struck several trees, and overturned.
Dunn was extricated, and flown by D.H.A.R.T. to Maine Medical Center in Portland where he is listed as in critical condition. The passenger 18-year-old Danielle Benedetto, also of Wakefield Mass, was pronounced dead at the scene.
A passerby discovered the vehicle at 5:19am Friday, however, the exact time of the accident has yet to be determined. Speed and alcohol are possible factors in the accident, however the accident remains under investigation. Anyone with information is requested to call the Ossipee Police Department at 603-539-2011.
The Center Ossipee Fire Department, Care Plus Ambulance, NH State Police and Wakefield Police department assisted.
https://www.wmwv.com/wp-content/uploads/2022/03/logo-1.jpg
0
0
Tony
https://www.wmwv.com/wp-content/uploads/2022/03/logo-1.jpg
Tony
2017-06-05 14:29:30
2017-06-05 14:29:30
Names Of Those Involved In Deadly Ossipee Accident Released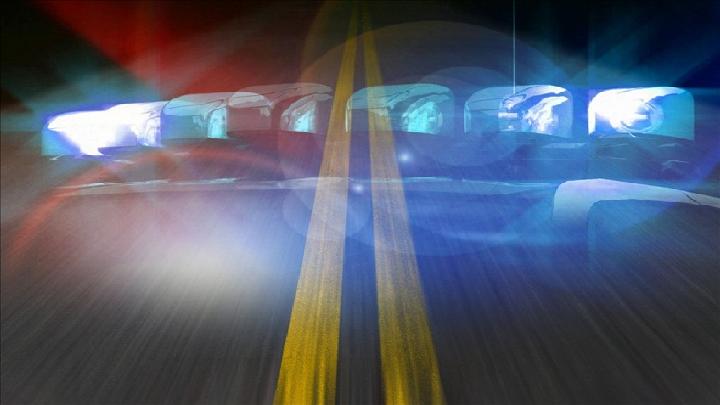 Ossipee, NH – There was a deadly accident in Ossipee early this morning. A
ccording to the Ossipee Police they along side the Ossipee Corner Fire Department responded to a report of a motor vehicle accident on Route 16, near the intersection of Route 171.
Upon arrival, Officers and Firefighters found a vehicle overturned. The driver of the vehicle was extricated, and flown by DHART to Maine Medical Center in Portland.
The passenger in the vehicle was pronounced dead at the scene.
The accident is under investigation. It is not yet known if speed and/or alcohol is related. Names will not be released, until next of kin and family is notified.
The Center Ossipee Fire Department, Care Plus Ambulance, NH State Police and Wakefield Police department assisted.
https://www.wmwv.com/wp-content/uploads/2022/03/logo-1.jpg
0
0
Tony
https://www.wmwv.com/wp-content/uploads/2022/03/logo-1.jpg
Tony
2017-06-02 13:11:16
2017-06-02 13:11:16
Fatal Accident In Ossipee Early Friday Morning
Dan Houde of Wiseguy Creative Photography, captured this image of the Northern Lights over Chocorua Lake offering a brilliant show on May 27th.
North Conway, NH – Businesses reporting to an informal survey distributed by the Mt Washington Valley Chamber of Commerce were generally enthusiastic about the Memorial Day holiday weekend.  Weather plays an important role in tourism trends during holiday weekends, and the forecast for a decent weekend played a role in determining a strong Memorial Day weekend in the Valley.  Rain showers did, however, put a damper on outdoor recreation on Monday for some, but drove traffic for indoor recreation for others. With many attractions opening for the weekend, Memorial Day 2017 was a great kick-off to summer in Mt Washington Valley.
Jim Miller, self-proclaimed Santa's Helper and Marketing Director at Santa's Village, weighed in with enthusiasm for the beginning of the season, saying, "Our attendance and guest spending at Santa's Village for opening weekend were right on par with the past couple of seasons, which were our best yet, so we're optimistic about the coming summer."  Miller went on to share, "Everything went very smoothly, including the opening of the water park once the day warmed up, and our guests were very happy.  It was a terrific opening two days for Santa and his reindeer."
Howie Wemyss, General Manager of the Mt Washington Auto Road shared that this Memorial Day was the busiest for the Auto Road in ten years, even with a slower day on Monday due to clouds. "Anecdotally, we're super happy because this firms up what we've been feeling since we opened to the summit a few weeks ago – that the strong summer of 2016 is continuing into 2017!  We've been much busier for this time of the year than normal," followed up Wemyss.
Similarly, Beth Scrimger, Owner of Mystery NH, told the chamber, "We were up 150-percent this year over last year." She attributed the increase to weather being better than predicted, but still unpredictable, and the fact that the escape room industry is more popular and recognized this year than it was last year. "In fact, last weekend (Victoria Day) was double what we did last year, again attributed to the increase in popularity of the games," revealed Scrimger.
Monday's showers had an impact on some of the outdoor recreation. Bob Tupper of White Lake Speedway Inc told the chamber that the weekend was on par with last year until rain impacted sales on Monday. Monday's rain also had an impact on traffic at Waumbek Golf Club, according to Dianne L. Morneau, General Manager.
Susan Logan, Manager of Marketing and Events at Conway Scenic Railroad, felt that the success of the weekend was due on part to tourists visiting the Valley from all over the world. "We had a great weekend here at the Railroad," said Logan.  "We were up slightly over last year, thanks to another beautiful weekend.  Monday was especially busy despite – or maybe because of – the rain showers.  We had visitors from all six New England states, as well as from New Jersey, Pennsylvania, the Midwest, and Texas.  For this time of year, we had a surprising number of international visitors from South Korea, Australia, Brazil – far markets that we typically see in the Fall – and of course Quebec," finished Logan.
Donna Pearce, owner and innkeeper at Admiral Peary Inn, also welcomed international guests over Memorial Day weekend. "I had international guests that called at the last minute to book for Academy Graduation.  I also had international guests that were touring and hiking," said Pearce. Weather didn't seem to matter," she added.
Mary Ann Mayer of the Mt Washington B&B in Shelburne also mentioned an increase in international visitors. "Memorial Day weekend was busier than last year by far – I was filled – all with return guests," shared Meyer.   "I'm hoping that it'll be a busy summer and fall – advance bookings look very good and hopefully they will continue.  I'm sure the weather will influence our visitors from within the state and the New England area. Yet, in spite of forecasts, I have not seen a decrease in international visitors," finished Mayer.
Conrad Klefoes, General Manager of the Royalty Inn in Gorham reported that revenues for the Memorial Day weekend were on par with last year. In both 2016 and 2017 the hotel was sold out on Friday. Sales were even with 2016 on Saturday. "Overall, May 2017 is 21.7-percent ahead of 2016," reported Klefoes, "Credit a good economy with lots of building projects requiring overnight accommodations for out of town workers during the mid-week," he revealed.
Chamber restaurants members also weighed into the chamber's survey.  Genn Anzaldi, co-owner of J-Town Deli, reported sales were up 15-percent for the Memorial Day weekend.  Bud Selmi, owner of Margarita Grill, reported that sales were even with last year on Friday and Monday, down slightly on Saturday, then up 10-percent on Sunday.
Looking forward to the summer, Chamber lodging members report that advance reservations are on par or slightly ahead of last year.  "While weather always plays a factor in summer tourism in the Valley, a strong economy, active events calendar, name recognition for the Valley and White Mountains, coupled with plenty of amazing indoor and outdoor recreation and attractions, all point to a strong summer season," said Janice Crawford, Executive Director of the Mt Washington Valley Chamber of Commerce.
For more information about planning a super summer getaway to Mt Washington Valley, visit www.mtwashingtonvalley.org for all the vacation planning resources you need.  To talk to a vacation planner, call 1-800-367-3364 (800-DO-SEE-NH).  To learn more about vacations in New Hampshire, go to www.VisitNH.gov.
Story written by Marti Mayne,
207-846-6331
https://www.wmwv.com/wp-content/uploads/2022/03/logo-1.jpg
0
0
Tony
https://www.wmwv.com/wp-content/uploads/2022/03/logo-1.jpg
Tony
2017-06-01 12:34:32
2017-06-01 12:35:59
Businesses Report A Strong Memorial Day In Mt Washington Valley