The Granite State has once again been named the best state in which to raise a child. A Report recently released by the Annie E. Casey Foundation listed New Hampshire as the top state when it comes to top overall child well-being.
Massachusetts and Vermont took the second and third spots on the list.
The study measured 2015 data from the private Population Reference Bureau by combining data in the areas of economic well-being, education, health, and family and community to derive a composite index of overall child well-being for each state.
The study found that nationally children experienced gains in the Economic Well-Being and Health domains, but setbacks in the Education and Family and Community domains. T
he Annie E. Casey Foundation is a nonprofit group focused on improving the well-being of American children.
The Full Report can be found by clicking here.
https://www.wmwv.com/wp-content/uploads/2022/03/logo-1.jpg
0
0
Tony
https://www.wmwv.com/wp-content/uploads/2022/03/logo-1.jpg
Tony
2017-06-14 19:24:44
2017-06-14 19:24:44
New Hampshire Once Again Named The Best State In Which To Raise A Child
Success, NH – A sick hiker was rescued in the White Mountains yesterday. Officials with New Hampshire Fish and Game said that at 4pm 55-year-old Eryc Christofes of Pennsylvania was hiking a portion of the Appalachian Trail near the summit of Mt. Success when he had struck by an undisclosed illness. The thru hiker who reported the incident and three of his companions stayed with Christofes, giving him liquids and support until rescuers could arrive.
Conservation officers and members of the Androscoggin Valley Search and Rescue had begun hiking up the Success Trail near Success Lake to Christofes when they were informed that Christofes had recovered enough to attempt to close the distance between them. At 5:56pm the thru hikers called in reporting that Christofes had reached the junction of the Mahoosuc Trail and Success Trail and would be starting down.
Rescuers made contact with the hikers approximately 1.5 miles from the trail head ,where Christfes was given a medical assessment on the trail and after re-hydrating and rest was able to hike out under his own power making it down at 8pm.
He was then transported to Androscoggin Valley Hospital (AVH) in Berlin for further medical treatment and evaluation.
https://www.wmwv.com/wp-content/uploads/2022/03/logo-1.jpg
0
0
Tony
https://www.wmwv.com/wp-content/uploads/2022/03/logo-1.jpg
Tony
2017-06-14 11:05:43
2017-06-14 12:03:28
Sick Hiker Rescued In The White Mountains
WMWV's biggest promotion is back…it's the 93 1/2 Days of Summer Contest!!!
How can you win? Just listen for the sounder every Monday-Friday through August, 26th and be the correct caller at (603)356-9930…you'll win a prize package including FIVE Daily Prizes, ONE weekly prize, and qualify for GRAND PRIZE WEEK, the week of August 29th!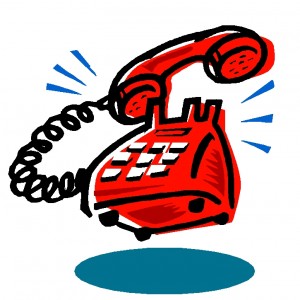 This year's prizes are:
Daily – A Sundae from Dairy Queen in Glen/N. Conway
Daily –  A $5 Gift Cert from Bear Camp Garden in W. Ossipee
Daily – A $5 Gift Cert from Sherman Farm in E.Conway
Daily – Zinc Oxide Sunscreen from Fields of Ambrosia in N. Conway
Daily – A T-Shirt from WMWV in  N. Conway
Weekly – Two Value Passes to Cranmore Mountain Summer Adventure Park in N. Conway
Weekly – A Family "Valley Train" Pass to Conway Scenic Railroad in N. Conway
Weekly – Two passes to Storyland in Glen
Weekly – Two general admission passes to Attitash in Bartlett
Weekly – A Drive Yourself Pass to the Mt. Washington Auto Road in Pinkham Notch
Weekly – Two Tickets to the July 16, 2017 Monster Energy Race at New Hampshire Motor Speedway
Weekly – Event tickets or One liter of Maple Syrup from Believe in Books Literacy Foundation
Grand Prize # 1 – A Weber Spirit Gas Grill from Lucy Hardware in Intervale
Grand Prize #2 – A Kayak from Northern Extremes in N. Conway
Grand Prize #3 – A New Envirowood Adirondack Chair from  Stan and Dan Sports in N. Conway
Grand Prize #4 – A Gift Basket from the Be Well Studios in N. Conway
Grand Prize #5 – A Fly Fishing Ensemble from North Country Angler
Grand Prize #6 – A Blizzard Ski Package (with bindings) from Sport Thoma in Intervale
Grand Prize #7 – One ton of Cubex Pellets from White Mountain Stove Shop in Albany
Good Luck!
https://www.wmwv.com/wp-content/uploads/2022/03/logo-1.jpg
0
0
Lucia
https://www.wmwv.com/wp-content/uploads/2022/03/logo-1.jpg
Lucia
2017-06-13 15:00:59
2017-06-14 18:55:07
93 1/2 Days of Summer is Back!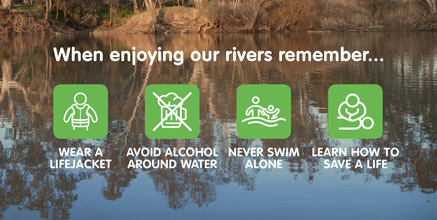 After the tragic loss of a Fryeburg Police Officer and a canoer on the Saco River Memorial Day Weekend, WMWV News Director Christian Mower spoke with Conway Fire Chief Stephen Solomon, who is also Chief of the Swift River Rescue Team in Conway, about how to stay safe while enjoying the rivers in the Mount Washington Valley.  Listen to the full interview below.
If the above audio does not play click here.
https://www.wmwv.com/wp-content/uploads/2022/03/logo-1.jpg
0
0
Tony
https://www.wmwv.com/wp-content/uploads/2022/03/logo-1.jpg
Tony
2017-06-12 08:30:12
2017-06-12 11:38:59
News Director Christian Mower Talks River Safety With Conway Fire Chief & Swift River Rescue Chief Stephen Solomon
Photo courtesy of Ossipee Police

Ossipee, NH – The driver involved in a fatal accident in Ossipee last Friday has died. This morning Ossipee Police announced that 20-year-old Logan Tyler Dunn of Wakefield Massachusetts succumbed to injuries he sustained when his Jeep Grand Cherokee crashed off of Route 16 near the intersection of Route 171.
Authorities reported that Dunn had failed to negotiate a turn leaving the road way, striking several trees, and rolling the vehicle. Dunn's Passenger 18-year-old Danielle Benedetto, also of Wakefield Mass., died at the scene of the accident.
A passerby discovered the vehicle early Friday morning, however, the exact time of the accident has yet to be determined.
Speed and alcohol are possible factors in the accident, however, the accident remains under investigation. Anyone with information is requested to call the Ossipee Police Department at 603-539-2011.
https://www.wmwv.com/wp-content/uploads/2022/03/logo-1.jpg
0
0
Tony
https://www.wmwv.com/wp-content/uploads/2022/03/logo-1.jpg
Tony
2017-06-08 13:58:00
2017-06-08 13:58:00
Driver Involved In Fatal Ossipee Rollover Dies From Injuries