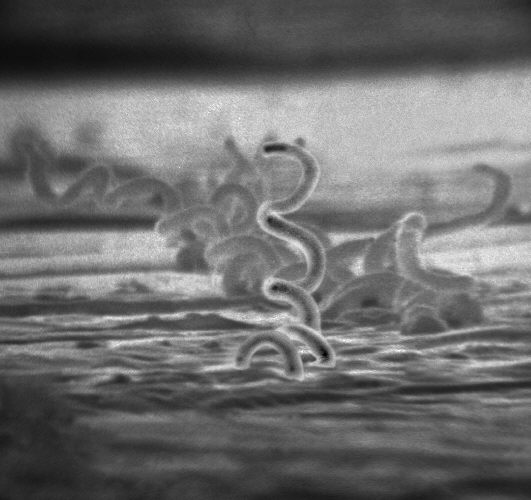 Concord, NH – New Hampshire state officials announced that the state is experiencing an outbreak of syphilis. According to state health officials the 42 cases reported in New Hampshire for 2017 is about double that of a typical year. That is an increase compared with the past 5 years, when an average of 20 cases were reported during those months.
Between 2012 and 2016, there were on average approximately 80 total cases per year of the disease reported in New Hampshire, with 2016 having the highest number of 104 cases reported for the entire year.
The outbreak in New Hampshire is consistent with national trends and is being seen mainly in men under age 40 and in men who have sex with men (MSM).
"Syphilis is a sexually transmitted disease that can have serious health consequences if left untreated, but it can be cured when a person is diagnosed and given the right antibiotics," said State Epidemiologist Dr. Benjamin Chan. "Syphilis was close to being eliminated in the United States back in 2000, but over the last decade it has been making a resurgence, and unfortunately, New Hampshire is not immune to the impact of increasing STDs."
Dr. Sohaib Siddiqui, hospitalist at Memorial Hospital said "As far as I know we have not had any cases in Carroll County as of yet, in terms of in the hospital or our primary." According to State Health Officials approximately 60% of cases have been in Hillsborough and Rockingham Counties.
When asked if he believes the rise in the disease is related to the on going Opiate Epidemic Dr. Siddiqui said "I don't think there is a causal relationship as far as we know at this time."
Syphilis is caused by infection with the Treponema pallidum bacterium, and it can be transmitted through sexual contact. Syphilis is divided into stages (primary, secondary, latent, and tertiary), and there are different signs and symptoms associated with each stage. According to Dr. Siddiqui the treatment for syphilis is simple antibiotics, such as penicillin.
Syphilis can infect anybody who is sexually active. If a pregnant woman is infected, she can also pass the infection on to her unborn baby, resulting in congenital syphilis, a severe, disabling, and often life-threatening infection seen in infants. Fortunately, New Hampshire has not identified a case of congenital syphilis since 2013.
The New Hampshire Department of Health and Human Services, Division of Public Health Services (DPHS) recommends that everyone who is sexually active talk with their healthcare provider about getting tested for STDs, such as syphilis, HIV, gonorrhea, and chlamydia, and that individuals with sexual risk factors should be tested for syphilis, including MSM and anybody who has been diagnosed with another sexually transmitted disease. Pregnant women also need to be routinely tested for syphilis whether or not they have symptoms.
According to the Centers for Disease Control and Prevention (CDC), the rate of primary and secondary syphilis has increased almost every year since 2000–2001. In 2015, a total of 23,872 primary and secondary syphilis cases were reported nationally which represents a rate of about 8.0 cases per 100,000 population; this represents a 19.0% increase from 2014 and is the highest rate reported since 1994.
For more information on syphilis, visit the Centers for Disease Control and Prevention at www.cdc.gov/std/syphilis/.
https://www.wmwv.com/wp-content/uploads/2022/03/logo-1.jpg
0
0
Tony
https://www.wmwv.com/wp-content/uploads/2022/03/logo-1.jpg
Tony
2017-06-23 11:36:08
2017-06-23 11:36:08
Health Officials Warn Of Syphilis Outbreak In NH
22-year-old Jacob Eldridge allegedly crashed his truck after driving while intoxicated ~ Photo Courtesy of Wolfeboro Police

Wolfeboro, NH – An Ossipee man was arrested on drug charges after a car accident in Wolfeboro. According to Wolfeboro Police they were called to a single motor vehicle accident on Beach Pond Road at 11:43 am June 17th.
While speaking with the driver of the vehicle, 22-year-old Jacob Eldridge, the officer said he observed clear signs of impairment. After a brief investigation, Mr. Eldridge was arrested for DWI.
22-year-old Jacob Eldridge of Ossipee was arrested for DWI ~ Photo Courtesy of Wolfeboro Police

During the investigation authorities said they found a small "baggie" of what is believed to be heroin inside the truck. Eldridge later allegedly admitted to snorting some of it prior to the crash, and he was subsequently transported to Huggins Hospital for a blood test.
Eldridge was then transported to the Carroll County Jail where he was bailed and scheduled to appear inThird Circuit Court in Ossipee on June 21.
https://www.wmwv.com/wp-content/uploads/2022/03/logo-1.jpg
0
0
Tony
https://www.wmwv.com/wp-content/uploads/2022/03/logo-1.jpg
Tony
2017-06-22 15:32:13
2017-06-22 15:32:13
Hudson The Railroad Dog stopped by the WMWV News Room to chat with  News Director Christian Mower about his mission of Kindness
A four-legged hero will be visiting schools in western Maine this week to teach about the power of kindness. Hudson the Railroad Puppy's handler Richard Nash explained that at just 3 weeks old Hudson and his siblings were discovered in New York after having been maliciously hurt resulting in Hudson losing one of his legs. Hudson then became one of the first Dogs in New York to receive a prosthetic limb.
With his new lease on life Hudson, a dog who has every reason to not be kind, is now on a mission to teach kindness to kids.
To listen to Hudson's story and mission listen to News Director Christian Mower's interview with Hudson, Nash, and Diane Reo from State Farm below.
If the audio fails to play Click Here.
Since starting his mission of kindness Hudson the Railroad Puppy has helped to educate hundreds of children and was awarded the American Humane Society Hero Dog Award in 2015.
As a part of State Farm's Kindness is powerful program Hudson and Richard will be visiting:
Tuesday, June 20 @ 9:00 a.m.
New Suncook School
Tuesday, June 20 @ 1:00 p.m.
C.A. Snow School
Wednesday, June 21 @ 9:00 A.M.
Brownfield/Denmark Elementary School
The Kindness is Powerful program will give students a hands on experience to educate them on interacting with dogs as well as learn safety tips. The ultimate goal is to reduce dog related injuries.
Hudson the Railroad Puppy is the 2015 winner of the American Humane Society Hero Dog Award.
The American Humane Hero Dog Awards® recognizes heroes on both ends of the leash. Eight lucky finalists and their human companions are flown to Hollywood for a star-studded awards gala, which was   broadcasted nationwide on Hallmark Channel.
Kindness is Powerful is a new joint effort to educate children on dog safety. State Farm is teaming up with celebrity dog trainer Victoria Stilwell, kindness ambassador Megan Blake with Super Smiley, and Leah Brewer with 2013 Hero Dog of the Year, Elle the pit bull.
With the help of other handler/dog teams, Kindness is Powerful focuses on teaching the value of kindness, positivity, and how to be responsible around dogs. The campaign also focuses on children and providing messaging around the need for education on dog bite prevention.
Over the past decade, State Farm has paid out just over $1 Billion for dog-related injury claims.  And, sadly, children make up more than 50% of all dog bite victims. Dog bite claims averaged $6,500 per claim for injuries to residents in Maine, while New Jersey reports the highest dollar amount paid on dog related claims countrywide – over $5 Million. (Stats available on top states with dog bites, cost of claims and number of claims.)
Dog bites are a serious public health problem that can cause both physical and emotional damage to victims and considerable cost to communities.  As a member of the National Dog Bite Prevention Week (NDBPW) Coalition, State Farm is working to prevent dog bites and educate the public, especially children.
https://www.wmwv.com/wp-content/uploads/2022/03/logo-1.jpg
0
0
Tony
https://www.wmwv.com/wp-content/uploads/2022/03/logo-1.jpg
Tony
2017-06-19 19:50:28
2017-06-26 15:54:00
Hudson The Railroad Puppy Teaches Kindness At Local Schools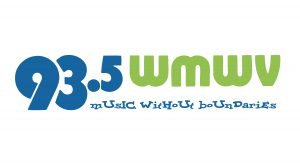 North Conway – 93.5fm WMWV is turning 50 years old this year, and we're throwing a little shindig to help get the celebration off the ground!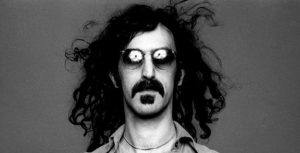 Did you know that in 1967 The Mothers of Invention did not play the Monterey Pop Festival because Frank Zappa "refused to share a stage with the inferior San Francisco bands" (Jefferson Airplane, Janis Joplin, and the Grateful Dead).
This Friday, June 23, from 9am-5pm, the door will be open and the microphone on, as we're inviting anyone who would like to stop by and share your stories and memories throughout the years!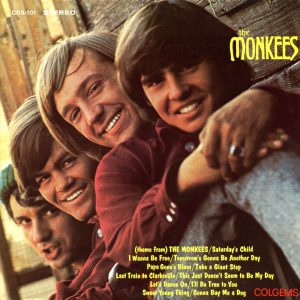 Did you know that in 1967, the Monkees sold more records than the Beatles and Rolling Stones, combined?
Since 1967, 93.5fm has been the "Voice of the Valley", providing not only great music, but also your local source for news, weather, community happenings, cancellations, ski reports and more! We here at 93.5fm consider the station not just ours, but the 'Valley's station…100% part of this community!
Did you know that in 1967, Rolling Stone Magazine began publication…the first issue sold about 500 copies!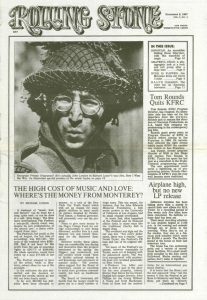 So come on by on Friday, and listen to some great stories over these last 50 years! We'll have coffee and muffins in the morning, and some snacks in the afternoon…you may even see the likes of some past WMWV personalities!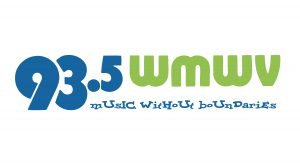 https://www.wmwv.com/wp-content/uploads/2022/03/logo-1.jpg
0
0
Lucia
https://www.wmwv.com/wp-content/uploads/2022/03/logo-1.jpg
Lucia
2017-06-19 18:25:49
2017-06-19 18:30:47
93.5fm is 50 Years Old!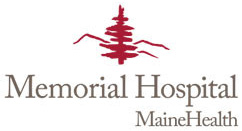 PORTLAND, Maine – Cancer patients in Maine and Mt. Washington Valley now have access to world-class, coordinated cancer treatment thanks to an innovative collaboration between MaineHealth members and its affiliate hospitals. The MaineHealth Cancer Care Network, which will deliver comprehensive, patient-centered care and is being launched in part with a $10 million grant from The Harold Alfond® Foundation, is also affiliating with Boston's Dana-Farber Cancer Institute.
Diagnosing cancer and treating patients with the disease requires a team of experts. Most cancer patients receive a combination of therapies that can include surgery, chemotherapy and radiation therapy. These treatments are best performed by specialists, including those with the highest level of training in their field. Not every hospital or private practice has the expertise or technology to deliver all types of care but by working together, the MaineHealth Cancer Care Network can provide comprehensive cancer treatment services to everyone in our communities.
For patients and their families, this means less time and travel to obtain top cancer care. Most patients will have access to a patient navigator who educates them about the disease, discusses treatment options, and then helps coordinate appointments.
"Our network includes nearly 300 physicians plus advanced practice providers, nurses and administrative staff across Maine and the Mount Washington Valley," said Scot C. Remick, M.D., chief of oncology for Maine Medical Center and MaineHealth. "Coordinated, comprehensive care represents best practice in cancer treatment and typically delivers the best clinical and experience outcomes. The generous investment from The Harold Alfond Foundation will make a tremendous difference in the lives of Maine and New Hampshire residents by facilitating personalized, state-of-the-art care that turns more patients into survivors."
Cancer is a serious public health challenge in Maine and New Hampshire, where incidence and mortality rates outpace national averages. In Maine, the most common cancer diagnoses are breast, lung, kidney and prostate; and in NH, breast, lung, prostate, colon and urinary/bladder. Cancers that account for the highest portion of deaths in Maine are lung, colon, breast and pancreas; and in NH, lung, colon, pancreas, breast and prostate. Population health trends, including age, obesity and smoking rates, are all significant factors.
The grant will also support MaineHealth's continuing efforts in prevention and education.
"Memorial Hospital is fortunate to be part of The MaineHealth Cancer Care Network. Now not only can our patients receive quality oncology and chemotherapy treatment close to home, they'll also have access to more advanced care should they need it," stated Memorial Hospital President & CEO Scott McKinnon. "I am proud of the care and compassion of our local oncology team and we're all looking forward to the benefits this new initiative will bring to our community."
MaineHealth Cancer Care Network partners include Franklin Memorial Hospital, LincolnHealth, MaineGeneral Medical Center's Harold Alfond Center for Cancer Care, Maine Medical Center, Memorial Hospital, Mid Coast Hospital, Pen Bay Medical Center, Southern Maine Health Care, St. Mary's Hospital, Stephens Memorial Hospital, Waldo County General Hospital and the Cancer Care Center of York County.
When patients access the MaineHealth Cancer Care Network for care, they will access the services they need as close to home as possible. Patients can be referred to larger centers for more advanced care, second opinions or clinical trials, and then return to their local communities for follow-up care. The network's commitment is to coordinate the patient's journey as they access the services that are most appropriate for them.
Coordinated care models produce positive outcomes for patients. According to the Maine Cancer Foundation, given the gravity and complexity of cancer diagnoses in Maine, reducing the cancer burden cannot be achieved if organizations worked in silos.
For nearly a decade Augusta-based MaineGeneral, an affiliate of MaineHealth, has used a similar coordinated care model through its Harold Alfond Center for Cancer Care.
The Harold Alfond Foundation Chairman Greg Powell said the new network will build on the success of both MaineGeneral's Harold Alfond Center for Cancer Care and the Maine Medical Center Cancer Institute.
"Harold Alfond was a strong believer in teamwork and innovation. He also was deeply passionate about helping others. We are proud to make this commitment to the MaineHealth Cancer Care Network because by working together we can achieve transformative change in the lives of so many people who everyday face a disproportionate risk of cancer," said Powell. "We are especially excited to work with such an excellent team that is so incredibly focused on helping patients and families."
The Harold Alfond Foundation grant will be distributed over a five-year period and will cover some of the network's start-up costs such as technology investments and hiring additional providers, patient navigators and program managers.
"Mainers and residents of the Mt. Washington Valley know that the Alfond name means something special. For nearly a decade now The Harold Alfond Center for Cancer Care at MaineGeneral Medical Center has been synonymous with high-quality, coordinated care," said Chuck Hays, chief executive of MaineGeneral Medical Center. "We are extremely proud to be part of the MaineHealth Cancer Care Network, which has an opportunity to deliver the right care as close to home as possible for so many people and dramatically improve health outcomes for those diagnosed with cancer."
Through the network's affiliation with Dana-Faber Cancer Institute – designated by the National Cancer Institute as a comprehensive cancer center and widely recognized as one of the world's leading treatment and research centers – patients will have expedited access to Dana-Farber for evaluation and treatment of rare cancers, second opinions and an expanded array of clinical trials.
"We are very excited about this relationship with MaineHealth, one that we expect will evolve over time," said Eric Winer, M.D., chief strategy officer with the Dana-Farber Cancer Institute. "We hope to help ensure that people with cancer always have access to the very best care possible."
Learn more about the MaineHealth Cancer Care Network by Clicking Here.
Story Submitted by:
Kathy Bennett, Vice President – Community Relations & Development
603-356-5461 ext. 2198
[email protected]
https://www.wmwv.com/wp-content/uploads/2022/03/logo-1.jpg
0
0
Tony
https://www.wmwv.com/wp-content/uploads/2022/03/logo-1.jpg
Tony
2017-06-15 16:18:11
2017-06-15 16:18:11
Harold Alfond® Foundation Awards $10 M to Launch MaineHealth Cancer Care Network